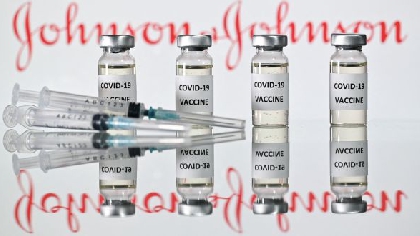 Ireland could get as little as 12% of its promised vaccine allocation from Johnson and Johnson in June, according to the Health Minister.
Issues with regulatory approval for one of the manufacturer's US plants will mean a significant shortfall in delivery next month.

It puts the government's target of giving 82 per cent of adults a first dose by the end of June in doubt.

The Health Minister, Wicklow T.D. Stephen Donnelly says the scenarios are not good.