If you would like to advertise on the Wicklow Diary contact
Anne Kennedy on 01 27 24 700 or email anne.kennedy@eastcoast.fm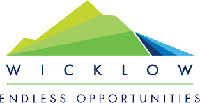 The Wicklow Diary kindly sponsored by Wicklow County Council.
For Information on your county see wicklow.ie
COVID-19 information & support

For information and a list of Coronavirus Community Support Groups click here

HuB 13 co-working spaces have teamed up with Newtown2050 and Newtownmountkennedy Tidy Towns to launch an Arts Competition aimed at 7 to 18 year olds.

This competition is aimed at all children who will be home and mostly
being home schooled for the next two months.

We are launching 3 different categories ;

Painting and sculpture
7-11 years . Painting colouring sculpture. Judged by artists Annick Bishop and Orla Madden Prize fund €75.

Poetry
12 yo - 16 yo.- Poetry competition. Free form rap etc. Format is by
email in PDF text format only.

Prize fund €150.

Judged by Breda Wall Ryan, Eithne Hand and Carol Boland.


FILM

11-18 yo. Video. 3 mins max. Format smart phone only. Submitted by We
transfer only. Prize fund €200

Judged by Pat Kiernan, ( Director Corca Dorca) Andrew Lane Architect, Dominique Moora Actor.


We will use our webpage (www.hub13.ie) to support it and take submissions.

Running from 01 April to 11th May.

All within a 6 mile radius of Newtownmountkennedy.

This will include Ashford, Roundwood Kilcoole Newcastle Greystones and
Delgany/Kilpeddar.