If you would like to advertise on the Wicklow Diary contact
Anne Kennedy on 01 27 24 700 or email anne.kennedy@eastcoast.fm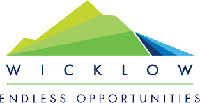 The Wicklow Diary kindly sponsored by Wicklow County Council.
For Information on your county see wicklow.ie
Wells House and Victorian Gardens

For a full list of events at Wells House and Gardens, Gorey go to wellshouse.ie

Mermaid Arts Centre
Main St
Bray

Box office: 272 4030

Robin Hood Panto

Roundwood Variety Group returns to the Brockagh Resource Centre, Laragh from January 31st to February 2nd - for four performances of their hilarious panto 'Robin Hood'! Tickets from Eventbrite or, via the Roundwood Variety Group website!