If you would like to advertise on the Wicklow Diary contact
Anne Kennedy on 01 27 24 700 or email anne.kennedy@eastcoast.fm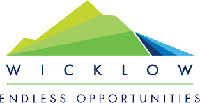 The Wicklow Diary kindly sponsored by Wicklow County Council.
For Information on your county see wicklow.ie
Static Car Show

East Coast Classics and Vintage Club are hosting a static show at Arklow Rugby Club from 11 to 5pm on Sunday the 18th of August – Great prizes for best Cars, BBQ , Bouncy Castle and live Music

Roundwood Cancer Support

Roundwood Cancer Support at the Community Center, Main St. offer emotional and practical support for those who's live have been effected by Cancer.

Free transport to hospital appointments, massage, reflexology and counselling with fully qualified counsellors.

Roundwood Cancer Support offering support to people in their time of need

Elvis Evening


An evening of Elvis Music, in memory of Rose is on at the Arklow Bay Hotel on Saturday 24th of August – Featuring Cathal Byrne, singing all the Favourite Elvis Songs – Proceeds to Arklow Cancer Support – Tickets available from the hotel.

Cancer Thriving and Surviving Programme

Free 6 Week Programme at Purple House Cancer Support Centre Bray. Developed by Stanford University, the Programme for Cancer patients & survivors will deal with nutrition, exercise, relationships, decision making & more.

The course starts on Tuesday 17th September from 6.30pm-9pm Call Purple House on 01-28 66 966 to register.