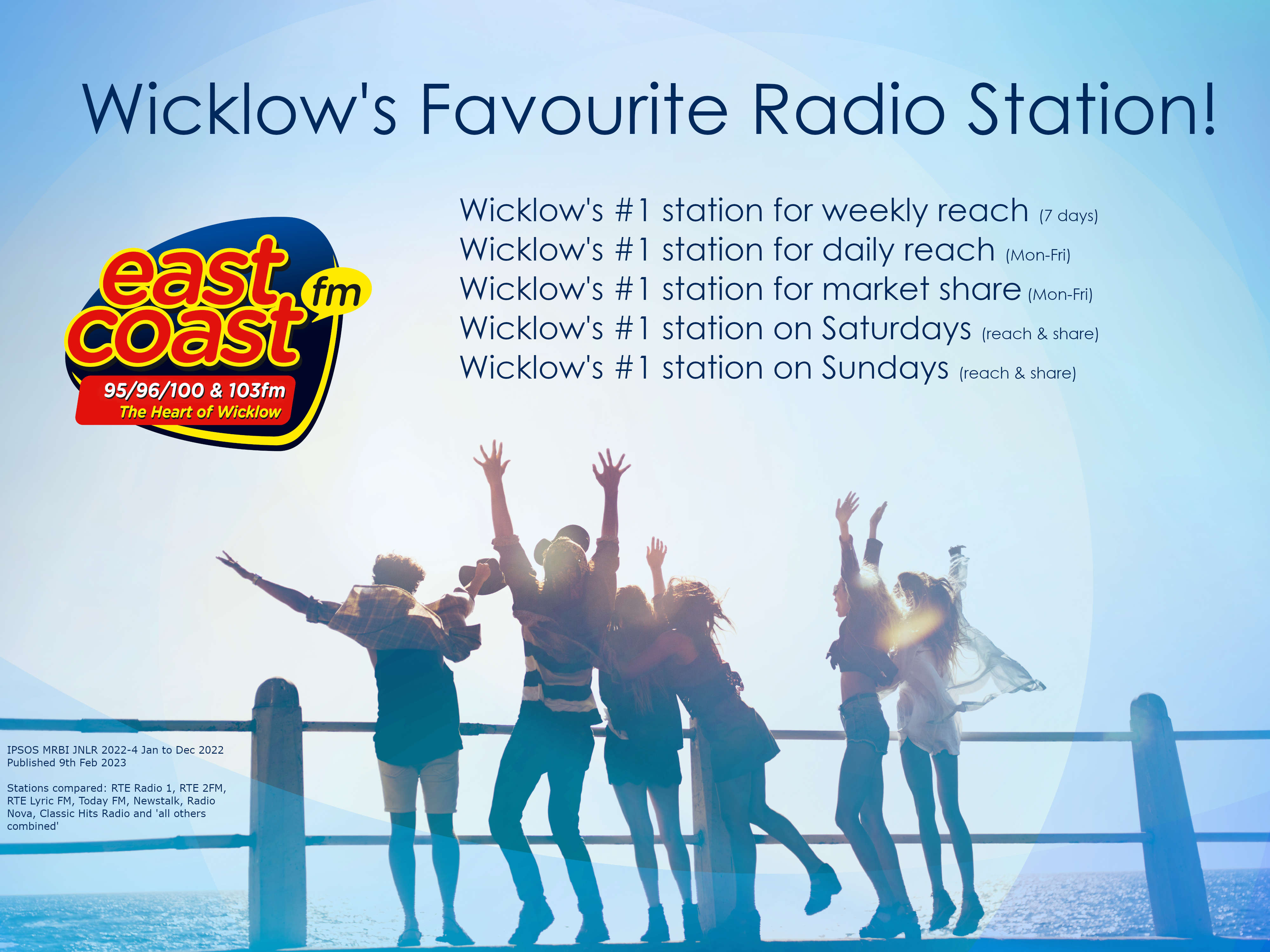 The latest radio ratings for Co Wicklow were released on May 11th 2023 for the period April 2022 to March 2023. East Coast FM, Wicklow's Favourite Radio Station leads the field for all key measurements in the Co Wicklow area.

Daily - Co Wicklow:
East Coast FM is Wicklow's leading station for daily listenership (reach).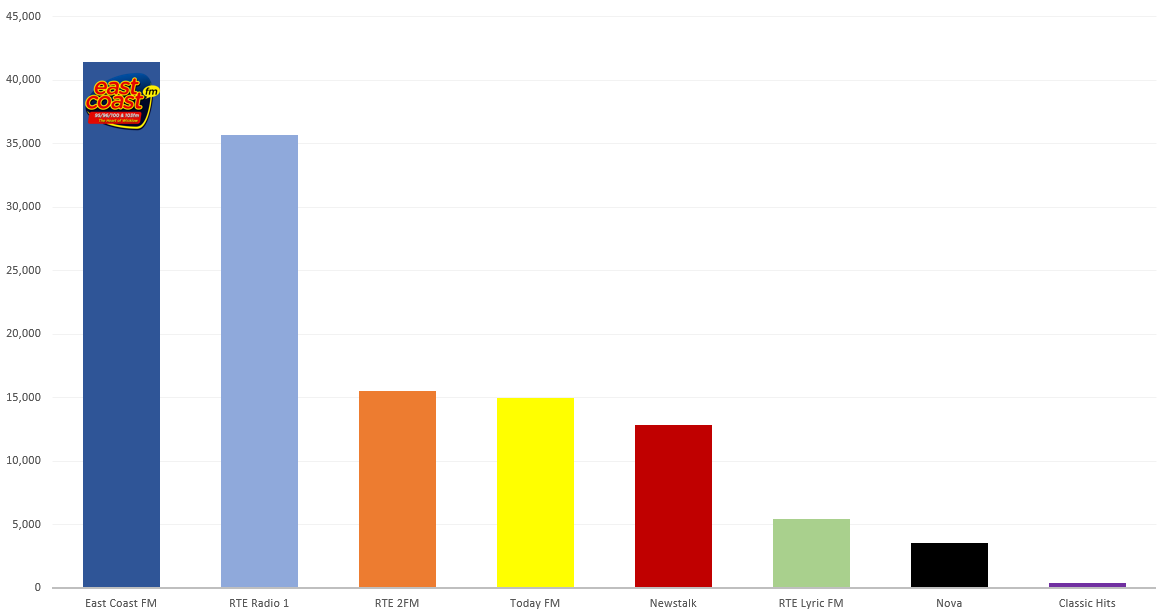 Share of listening for Housekeepers with children - Co Wicklow:
East Coast FM enjoys the highest share of listening each day (Mon-Fri) in the important 'Housekeepers with Children' category in Co Wicklow: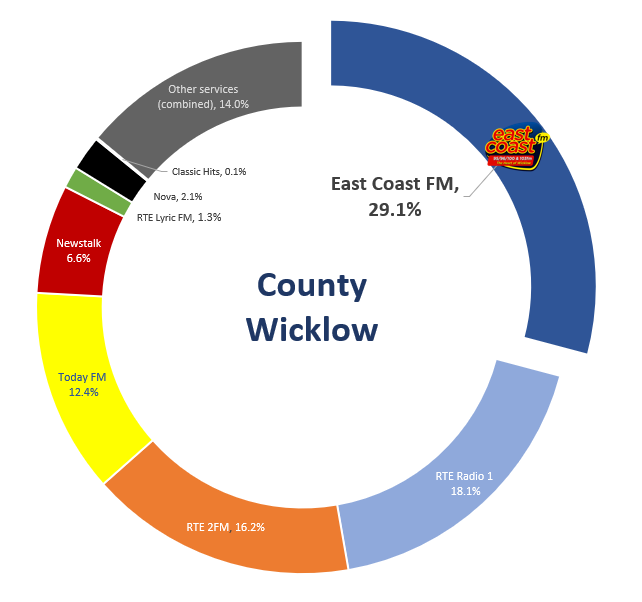 Thanks for tuning in!
For more details on advertising opportunities and ideas on how to effectively target local consumers in Co Wicklow using East Coast FM click here

IPSOS MRBI JNLR 2023-1 for the period Apr22 - Mar23
published May 11th 2023