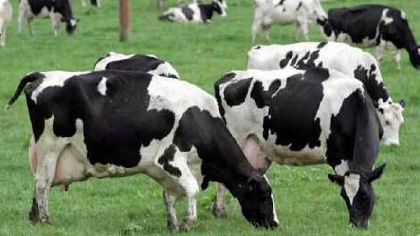 The number of herds infected with Bovine Tuberculosis hit a six-year high last year,according to new figures published by the Department of Agriculture.
4,060 herds tested positive for Bovine TB, representing 3.72% of the nation's entire herd , the highest recorded level since 2013.
While Wicklow had the highest incidence rate of infections at 12.3% of all the herds in the county, the number of infected cattle at 380 was small, because Wicklow accounts for only 0.5% of the national herd..
Nationwide 17,058 cattle tested positive last year.
Cork North had the highest number with 1.993 cattle testing positive, followed by Monaghan with 1,336 and Clare with 1,190 infected cattle.