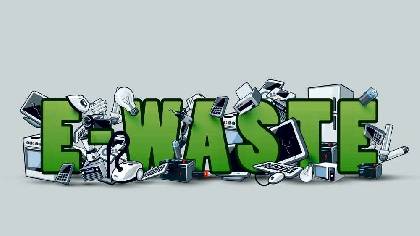 The country's largest e-waste recycling scheme, WEEE Ireland, has laid down the challenge for the month of October, after a surge in purchasing of white goods and small electrical appliances in the past year.
People in Wicklow taking part in the 'Follow Your Lead' campaign can drop off their obsolete electrical items at local authority recycling facilities in Arklow, Avoca, Bray Baltinglass and Wicklow Town, or at Electrical retailer drop off points.
1,255 tonnes of electrical waste was collected in Wicklow by the country's largest recycling scheme in 2020, despite Covid-19 and travel restrictions.
WEEE Ireland says it believes Irish homes contain an average of 15 to 20 electrical items which are broken or unused, that could be recycled.