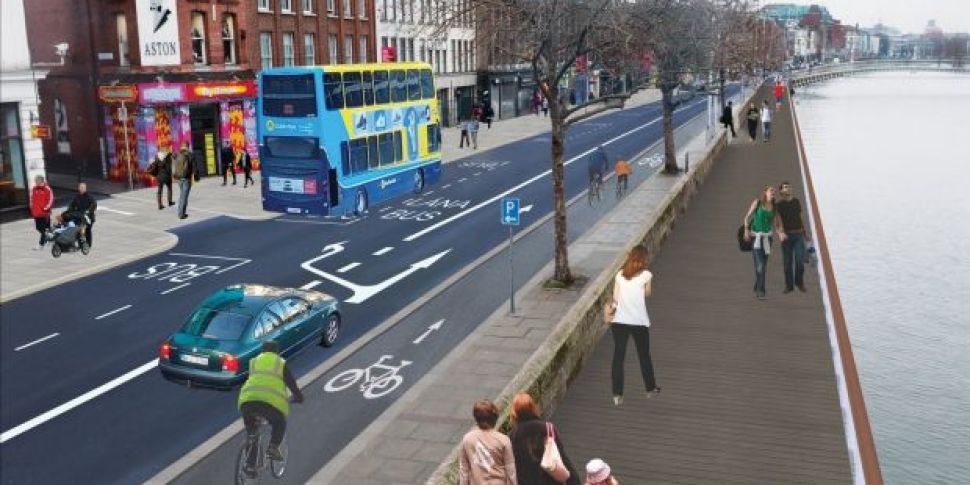 Upgrades made as part of the trial will feed into the permanent route, which isn't expected to open until 2024.
The Liffey Cycle route, running along the quays on both sides of the river, has been planned for several years without managing to get off the ground.

The earliest its expected to be up and running is 2024 – prompting calls for a temporary cycleway in the meantime.

But an official from DCC has told councillors that it would mean private cars would have to be banned from the quays.

A report on trialling the cycle way is expected at the city council's meeting in March.