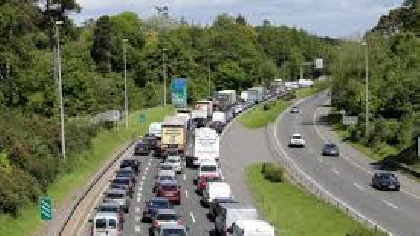 Transport Infrastructure Ireland has announced funding of €2million to help ease traffic congestion on the N11 in County Wicklow.
It's one of a number of trenches of funds that will help to address issues for commuters in the area.
Earmarked for possible completion by July, the improvement works would involve the separation of local and "through traffic" on the southbound lane at Kilmacanogue.
Meanwhile traffic patterns on the northbound side of the N11 are to be the subject of a new major improvement scheme in 2019.
The scheme to be implemented by the transport body will address traffic issues over a longer route from Ashford to the M11/M50 junction and a budget of €1 million euro has been allocated for the planning phase.
A 2017 study of the same route found road users were experiencing "significant queuing and delay during the peak periods" due to high volumes of traffic.