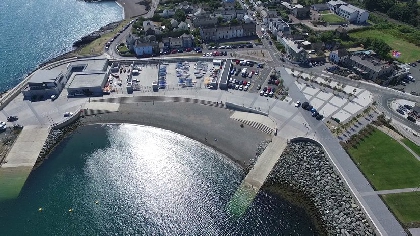 The office of Public Works previously lodged plans with Wicklow County Council for the redevelopment of the coastguard station.
After a number of delays in recent years, tenders are being advertised today for the construction of the new Coastguard Station for Greystones.
According to the Higher Education Minister, local resident Simon Harris it's hoped the contract will be in place by the end of the year with works getting underway in early 2021.
This will now allow for the refurbishment of Greystones Garda Station, which had been subject to the movement of the Coast Guard team to their new base.
It's expected when the work on the Coastguard Station begins, it will take 14 months to complete.