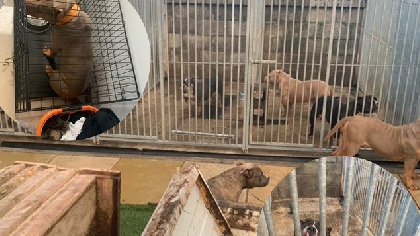 Nine adult dogs have been seized by Gardai and the DSPCA at a suspected breeding operation in South Dublin.
It was after a joint search operation at a house in Ballybrack yesterday morning, where officials found eight bulldogs and a Doberman.

All but one of them had their ears cropped, which is an illegal procedure, and two of them are pregnant.

Similar dogs have been advertised online for prices in excess of €3,000 according to the DSPCA.