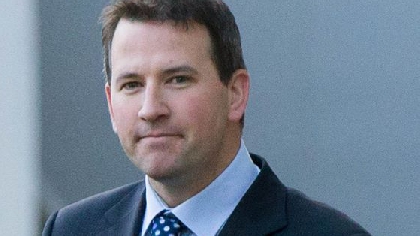 The convicted murderer recently won a High Court legal action over data from mobile phones, with a judge ruling Irish laws are in breach of EU laws when it comes to how mobile phone data is accessed and retained.
All of the evidence presented during Graham Dwyer's trial was circumstantial and one of the main planks of the case against him involved the use of mobile phone data, which allowed the prosecution to show where he was at certain relevant times.

The lengthy trial ended with the jury finding the Cork-born architect guilty of murdering Elaine O'Hara in the Dublin Mountains in August 2012.

The law that allowed his phone data to be retained and later accessed by investigating Gardaí stemmed from a European directive that has since been declared invalid.

Last year, the High Court found the legislation to be in breach of EU law because it was too "general and indiscriminate".

A hearing date for the appeal has not yet been set, but the court was told it will take 2 and a half days, most likely during the last week of term in December.

Mr. Dwyer was not present in court for mention of the case this morning.