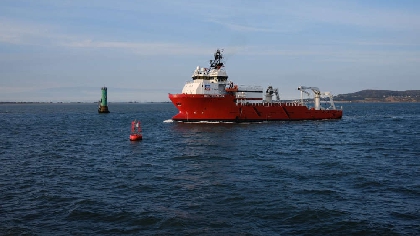 Energia Renewables' South Irish Sea project is now one of the most advanced offshore energy projects in the south-east and anywhere in Ireland.
Once all approvals are in place, assuming there are no delays, construction of the offshore wind farm could start as early as 2026.
Following the granting of a Foreshore Licence in 2021, Energia Renewables carried out surveys over several months between April and October 2022.
These surveys, known as 'geotechnical' and 'geophysical' surveys measured important information about the seabed and conditions at the offshore sites off Wexford and Wicklow.
Information from the surveys will be vital in informing the next phase of Energia's project as it moves on to project design stage where decisions are made on the number, size and suitable locations of the wind turbines.
As a leading Irish energy provider and long-term renewable energy infrastructure investor, Energia currently supplies approximately 20% of all electricity on the island of Ireland to over 823,000 homes and businesses. Energia is responsible for providing electricity from approximately 25% of all wind power on the island.