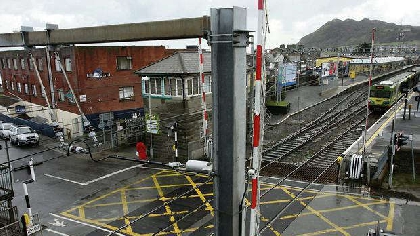 Wicklow Minister Simon Harris has confirmed details of the coming upgrade works for Bray Dart station.
Wicklow County Council are currently assessing the tenders on offer for this project and envisage a contractor to be appointed by the end of this month.
Once a tender has been selected, a start date for the upgrade works will be confirmed.
It's expected this should happen later this year.
There are currently 2 retail outlets in Bray station, a kiosk unit which closed before Christmas with the closure of AMT Coffee, and Insomnia will be re-opening this unit later this month.
The other unit is a mini market/general convenience store, and this is trading.
The toilets will be retrofitted to modern standards, the tender returns have been recieved and workers are expected to be site in July/August.