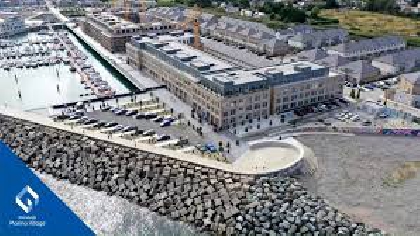 Reports today say a German Investment company has agreed to buy more than 100 apartments owned by Glenveagh properties at its Marina Village in Greystones.
According to the Irish Times, the deal with German investor Realis, is expected to be completed by March, and represents its third investment in the Irish property market so far.
In October 2019, it paid €46 million for 56 private rent sector apartments in the Dublin's south docklands , which are commanding around €2,800 a month for a 2 bedroom unit.
Its second deal in November 2019, was the €55 million purchase of 87 apartments at the Herbert Hill scheme, next to Dundrum Town Centre.
This scheme has been rented to Dun Laoghaire Rathdown County Council for €2.1 Million a year.
However the report says a similar deal with Wicklow County Council on its Greystones purchase is not on the table at the moment.