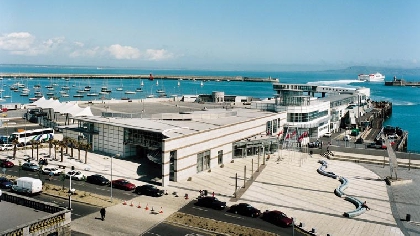 The projects, including a €5 Million Urban Beach, a diaspora centre costing around €51 million and a €30 Million Cruise berth Facility, were proposed by the Dun Laoghaire Harbour Company.
It's being claimed that a number of major projects costing almost €100 Million, planned for Dún Laoghaire Harbour, may not be materliaise because of a lack of funding.
However control of the harbour was passed over to Dún Laoghaire-Rathdown County Council last year by the Transport Minister Shane Ross.
According to the Irish Times Minister Ross's decision angered a number of councillors because he didn't provide funding to meet the estimated €30 million cost of carrying out structural repairs at the harbour.
Earlier this week Councillors were presented with a progress report on integrating the harbour into the local authority, in which council management said there was no money for many of the projects proposed for the harbour.