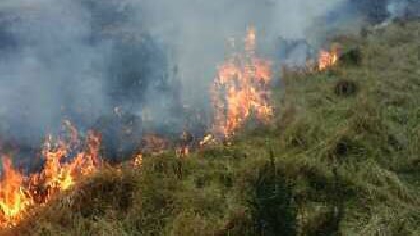 Minister for Heritage Malcom Noonan has paid a visit to the site of an illegal 300-hectare fire in the Wicklow Mountains National Park.
He's announced increased patrols and aerial surveillance to support early detection and deterrence.
The Irish Wildlife Trust says given the poor state of upland habitats, it is harmful to burn peat lands and represents a failure of land management.