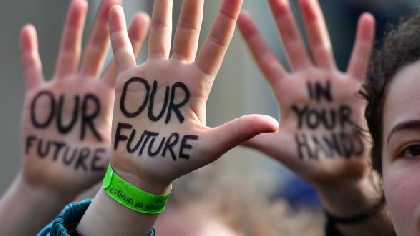 A new survey of more than 1,000 school-aged children from Wicklow and across the country has found more than three-quarters of those who took part, say that climate change is something they worry about.
That number jumps to 91% in the Garden County, while two out of every three want to see climate change taught as a separate subject in school.
The survey was conducted by the Climate and Nature Summit, with the support of the Kildare Wicklow Education and Training Board, which brings together school-aged children, teachers, educators and activists for the first summit that runs from the 1st to the 5th of November.