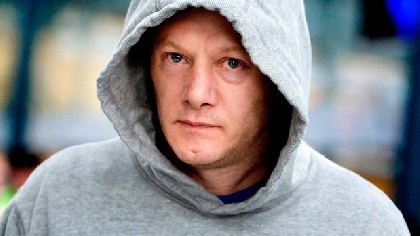 As the Director of Public Prosecutions still considers whether or not there is enough evidence to arrest Convicted Wicklow Rapist Larry Murphy in connection with the suspected murder of Deirdre Jacob, the Irish Independent says today that Murphy, who is one the chief suspects in the case, has been working on building sites in the UK.
18 year old Deirdre Jacob disappeared from near her home at around 3 o'clock on the afternoon of July the 28th in 1998. Just over 20 years later the missing persons case was upgraded to a murder investigation.
In 2001, Larry Murphy from Baltinglass, was convicted of the kidnap, rape and attempted murder of a woman in February of 2000.
He was released in 2010 and moved abroad.
Two years ago, Gardai went to the UK to interview him, after new information came to light in the Deirdre Jacob case, but he refused answer any questions.
According to the Irish Independent, Murphy, who has previously denied any involvement in Deirdre's disappearance, has been working and living in the UK for some time, more recently on Building sites in London and Birmingham.
Detectives investigating the disappearance of the 18 year old student more than 20 years ago say he is one of a number of people they're interested in speaking with.
Deirdre Jacob went missing near her home in Newbridge in County Kildare in July 1998.
She was last seen at the gateway of her house on her way home from visiting her grandmother.