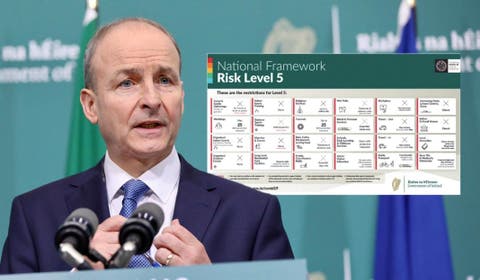 The Taoiseach has dismissed a warning given by the Tánaiste that travel to the North could be stopped because of high Covid levels across the border.
Leo Varadkar told his party colleagues that the public could be advised not to travel to the North as levels of the virus remain much higher in the six counties. Tánaiste Leo Varadkar told his party colleagues last night the Government is strongly considering the measure.
However according to the Irish Examiner, a spokesperson for the Taoiseach says the issue hasn't been discussed in the context of easing the current level 5 Covid measures.