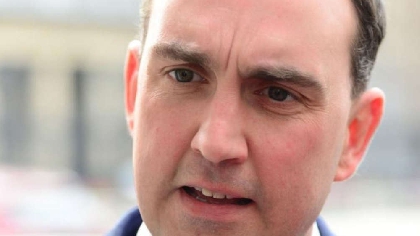 In a letter to the Taoiseach, MacSharry said Fianna Fáil positioning and policy is being determined in an undemocratic, totalitarian way.
He said he couldn't stand over a situation where different rules applied to different people in the wake of the Katherine Zappone controversy and changes to Fáilte Ireland rules after her party at the Merrion Hotel.

Marc MacSharry said he will vote no confidence when the motion comes before the Dáil this evening.