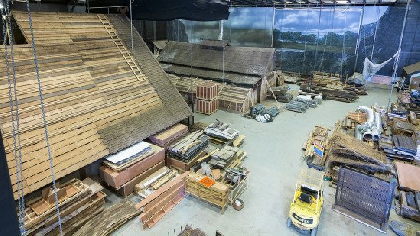 There's more positive news on the jobs front in Wicklow today.
Following the announcement yesterday by Echelon Data Centres Limited, to create 1,100 jobs through a €1billion development of data centres in Arklow and Dublin, An Bord Pleanala has given the go ahead for a major expansion project at Ashford studios.

The €90 Million investment includes four film studios a television studio, and office space. It will also include a visitor's centre and when completed will have over a thousand car parking spaces along with parking for up to 100 bus coaches.
The project has the potential to create up to 1,500 jobs.