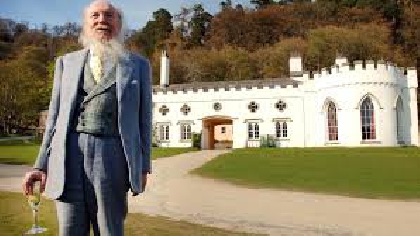 The library is a substantial and eclectic collection of around twenty thousand books and manuscripts reflecting Garech Browne's life-long, remarkably wide-ranging interests.
Its contents include many precious items of great rarity and of specialised interest.
Garech corresponded with many of Ireland's greatest writers of the twentieth century and there are many signed and dedicated first editions of their works in the collection.
His library will join that of the late Lord Iveagh, Benjamin Guinness, whose bequest to Marsh's Library in Dublin is housed at Farmleigh. The Farmleigh Estate itself was established by the first Lord Iveagh, Edward Cecil Guinness, great-grandfather of both Benjamin Guinness and of Garech Browne through his mother Oonagh Guinness.
Today, Farmleigh is the official guest house of the Irish State and accommodates visiting heads of state and high-ranking guests of the Irish Government.
It also hosts cultural events and is open to visitors.