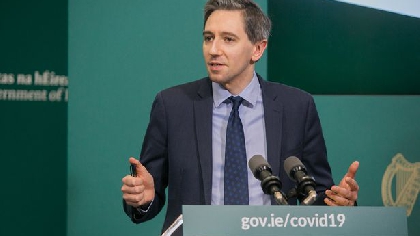 The Minister for Further Education Wicklow TD Simon Harris is reassuring Leaving Cert students Ireland's calculated grades system is 'robust' and will be reliable.
The Cabinet has rowed back on using schools' track records to determine how students would've done, if they'd sat the State exams.

Under the new model, 83 per cent of students will get a grade based on their teachers' estimate, or higher, while 17 per cent will get below the school prediction.
Round one of the CAO's issued on September 11th, four days after Leaving Cert results are due to be published.
The Department of Education puts all estimated grades submitted by schools through a series of checks and balances. A schools previous performance was to be taken into consideration.

However the fall out from a similar system in the UK is likely the reason that it will now no longer be used here to finalise results.

It's expected it will result in inflated grade and increase demand for certain college courses.