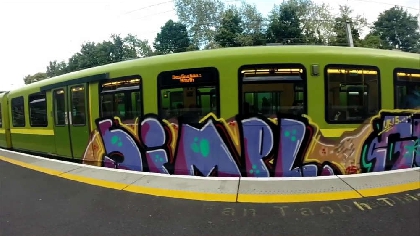 That's according to the National Transport Authority, which says it's been an ongoing issue for over 18 months.
Tim Gaston from the NTA said the gangs were coming to Ireland specifically for the purpose of increasing their social media profiles.

Mr. Gaston says Irish Rail and its security have worked very closely with Gardai, and have arrested several of the graffiti artists.