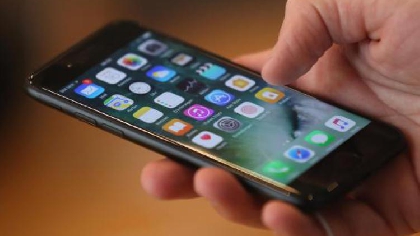 All primary schools are being issued guidelines based on the model of 8 schools in Greystones, where parents agreed to not buy smartphones for their children.
The guidelines are based on the pioneer move by 8 primary schools in Greystones where parents collectively pledged not to buy smartphones for their children while they are in primary school.
Speaking on this news, Minister Harris said: "Today's news will be welcomed by parents around the country and I am proud to say this policy has come from our own innovative and forward thinking schools in Greystones.
"The policies put forward by Greystones primary schools have been an overwhelming success and by all accounts make parents lives easier while also protecting young people from cyberbullying or exposure to violent content online.
"Parents need to be supported by the Government and by the schools when it comes to protecting their children from the pressures and dangers of smartphones being used at a young age.
"I think it's important Government put forward a national policy to guide parents and schools when it comes to our youth using this type of technology at such a young age.
"What these guidelines set out to do is to make sure that all schools deal with smartphones in a safe manner. We know that young people can be very affected by the use of smartphones at a young age and it's crucial we put in place guidelines that set the national standard.
Minister Harris concluded: "I want to pay tribute to the primary schools in Greystones for leading the charge on this policy initiative which I think will make a significant difference and will ensure our schools are safer environments for our children"