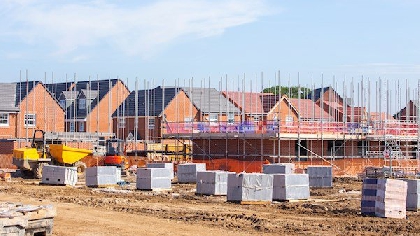 Grants of up to €50,000 are now available to first time buyers in Wicklow, who opt to purchase a vacant or derelict house.
The funding, which ranges from €30,000 to €50,000, will also be given to 'fresh start' applicants - including those who've left a marriage.

Housing Minister Darragh O'Brien says the value of the property won't affect the grant.
The following categories of works will be eligible for grant assistance, subject to a reasonable cost assessment by the local authority and to any limits for specific works:
Substructure works, including works to foundations, rising walls, floor slabs, damp-proofing and underpinning

Structural works to superstructure, including walls, party walls, chimneys, suspended timber floors, structural timbers

Works to internal walls, stairs, and landings, and internal wall completions including doors, windows, and applied finishes

External walls completions including doors, windows, sills, and applied finishes

Roof completions, including flashings, fascias, soffits, gutters, downpipes

Building services including plumbing, heating, ventilation, electrical services, telecommunications,

Painting and decoration required because of works carried out

Extension within the ambit of exempt development under planning regulations, as part of a wider refurbishment

Necessary external works and site development works carried out within the curtilage of the site

Professional services associated with works