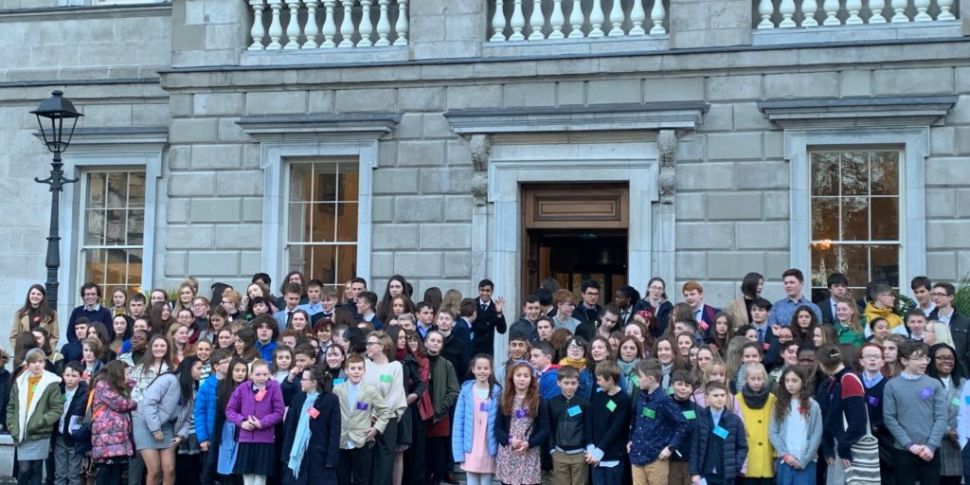 This is the second massive protest planned in Dublin, after over 20,000 people protested over climate change on the 20th of September, saying climate action needs to take place now.
The Schools' Climate Action Network says the government is planning a back door deal to import nationally banned fracked gas into Shannon.

It's asking if fracking is banned in Ireland, why is it being imported?

It says we will be importing gas that has been fracked over in America and it claims this will have devastating effects on our environment.

The group says it wants the government to hear its message loud and clear - that the Shannon LNG project is not acceptable.
The strike comes after the Dáil hosted the first Youth Assembly event as part of the 100th anniversary of the parliament earlier this month.
The young delegates represented all 26 counties.

The meeting comes after a survey this week found 88 percent of Irish people believe the earth is getting warmer as a result of climate disruption while 17 percent of young people questioned between the ages of 18 and 34 say they would be willing to switch to a plant-based died to help
Of the 157 in total, 5 students took part from here in County Wicklow; Nina Boydell, Lucy Sky Dunne, Molly Gordan Bolles, Molly Mercier Redmond and Grainne O'Sullivan.