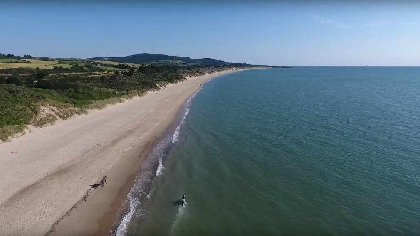 Four bathing areas around the country have poor water quality, according to the Environmental Protection Agency.
Its annual report shows Clifden Beach in Galway, Lilliput in Westmeath, Cúas Crom in Kerry and Balbriggan Beach in Dublin failed to meet minimum standards.

Clifden Beach is now closed to swimming after five years of poor ratings.

However, the EPA found water quality is continuing to improve with 111 out of 148 bathing waters deemed "excellent".
These include Bray South Promenade and Brittas Bay North in County Wicklow.