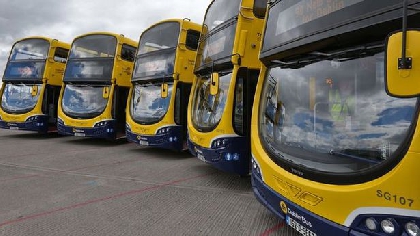 Dublin Bus says it's operating at around 80% of passenger levels compared to before the pandemic.
It hopes to reach pre-Covid passenger levels within two years, in remarks made to the Oireachtas transport committee.
It adds it would like to see funding for more 24-hour bus services, such as for the 46A to Dun Laoighaire and the 155 route to Bray in North Wicklow.
Dublin Bus CEO Ray Coyne says it should also be provided with 'multi-year' funding instead of on an annual basis.
Meanwhile the National Transport Authority has been told major changes are needed to the Greater Dublin Area's 20-year transport plan.

The NTA, Dublin Bus and the Dublin Commuter Coalition have appeared before the Oireachtas Transport Committee today on the draft strategy.
The voluntary group says the timelines for the delivery of projects in the capital are far too slow and vague and that substantial changes are needed before the plan is finalised and approved by the Minister.