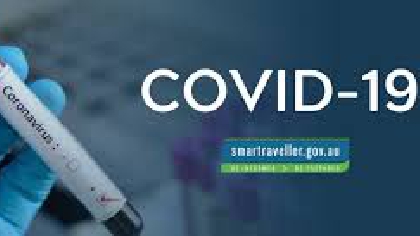 The number of confirmed Covid-19 cases globally has surpassed 2 million.
A further 10,000 people across the globe are known to have died in the past 24 hours, after contracting Covid-19.

138,000 fatalities have been reported since the outbreak first began, with Europe recording nearly a million confirmed cases.

The World Health Organisation's European office says while there are "optimistic signs" from countries worst hit by Covid 19, cases are still rising and we are fast approaching one million in the continent.

Coronavirus has killed more than 90,000 people in Europe, out of the 138,000 who've lost their lives across the globe.

In Spain, after five weeks of lockdown, the death toll has reached over 19,000, with another 551 people dying in the past 24 hours.

Closer to home, another 861 people have died in UK hospitals.

The total stands at more than 13-thousand 700, with 100,000 confirmed cases.

Northern Ireland has reported its highest daily rise in deaths – up 18- to bring total deaths to 158.

The US has 640,000 confirmed cases, and close to 31,000 fatalities and is the country worst hit by the pandemic.