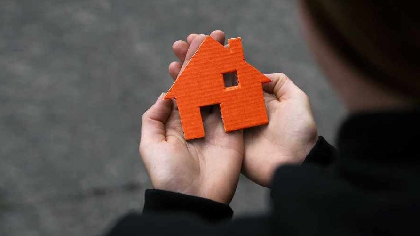 The figures are in the latest Rebuilding Ireland report, which the Housing Minister will present to an Oireachtas committee today.
Eoghan Murphy wants 6,200 new build council homes to be developed this year - but as of September, only 2,219 were delivered.
The figure reported for Wicklow shows that 2,523 households are in need of social housing, representing only 60% of the number in need of housing, which was recorded as 4,230 in the Chief Executive report for the county in June 2019 when the assessment was conducted.
Meanwhile Wicklow was one of 14 local authorities around the country that failed to meet the building targets for social housing set by Housing Minister Eoghan Murphy in 2018.
The figures for the South Leinster region shows Wicklow only attained 55% of it's target, while Carlow achieved 69% with Wexford hitting 75% of its target.
Dublin City Council, also fell short, delivering 850 units out of a target of 1,045.
According to the Irish Independent, the figures include homes built directly by local authorities as well as approved housing bodies and houses built by developers under the Part five scheme.
The remaining 17 local authorities, met or exceeded their targets which resulted in a national average of 97% of the target figure for the country being met..
The Housing Minister says the latest Rebuilding Ireland figures show that progress is being made in the delivery of social homes.

His comments come despite a 2018 target of building over 4,400 new homes being missed by 4 per cent.
Sinn Féin have criticised the low build target set by government and say that continued under investment means they still aren't meeting the needs for social housing.