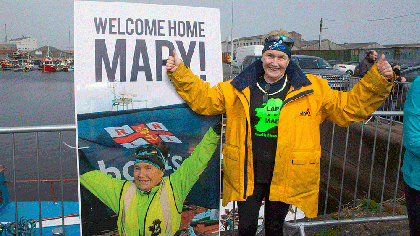 This year's Dublin Marathon is to increase the number of people taking part from 20 thousand to a record 22 thousand 500. 
The 2500 extra entries will go on sale on July 1st.

Additional places are also expected to be made availabe during a 2 week refund window in June.

The 2019 marathon will celebrate its 40 anniversary when it take place on October 27th.
Mary Nolan Hickey from Arklow took part in the first marathon in 1979.
She says it has changed massively since then