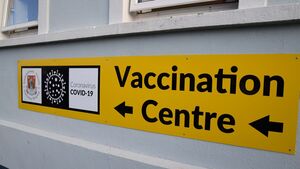 Residents in Arklow have raised concerns after it emerged the contract for a Covid vaccination centre in the town is due to expire at the end of the month.
A three month contract for volunteers to administer vaccines at the Arklow Bay Hotel was signed at the beginning of March but it's unclear if this will be renewed.
Local Fianna Fail Councillor Pat Fitzgerald says any potential closure would be disappointing, adding that if the contract isn't renewed, it could cause logistical issues.
A source from the HSE told the Wicklow People that vaccinations are due to start at the facility on the 11th of May.