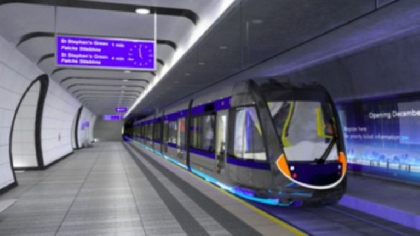 Critics of the proposed route for Dublin's first underground rail line had hoped a revised plan would take a totally different path on the Southside of the city.
According to the Irish Times, the Government is unwilling to disrupt the Luas Green Line for up to four years. The original plan involved the construction of a new underground track from Swords to Charlemont. An upgrade of the Luas Green line from there out to Sandyford was also planned.

However the report says the line will still run from Swords to the city, but is likely to stop north of Ranelagh at Charlemont, and won't continue to Sandyford.
The Irish Times reports that the change will be announced next month when the National Transport Authority is due to publish a revised route for the line.
It's unclear if a southern Metro route will be constructed at a later date.

Philip Daly from the Rethink Metrolink Campaign says running Metrolink along part of the Green Luas line would cause chaos during construction