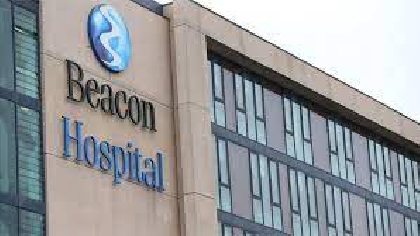 The Beacon Hospital in Dublin has apologised after a review found it was wrong to offer 20 teachers at a private school Covid-19 vaccines, without HSE approval.
On March 23rd, the Beacon Hospital vaccinated 20 teachers from St Gerard's Private School in Bray, after 20 left-over AstraZeneca vaccines were at risk of going to waste.

It commissioned an independent review.

It has found the decision wasn't in line with the National Vaccine Priority List and did not have HSE approval.

The review also found there was an incorrect interpretation of the discretion available to the Beacon to make decisions on what to do with vaccine doses going to waste.

The board says the decision to contact the school was incorrect - but was made in good faith.

It apologises for the events, and expresses regret at the upset caused.

But it says it has 'full confidence' in its chief executive, Michael Cullen.

The review found the decision to contact the school was taken by Mr Cullen alone.