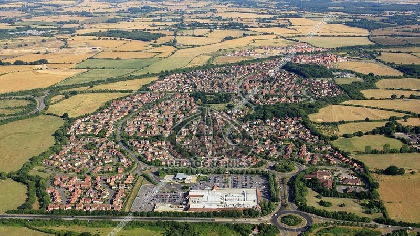 A large piece of land with potential for a major housing development in Ashford, has gone on the market this week with a price tag of €13.5 million.
The 58-acre site includess 28.5 acres of zoned residential and 18.5 acres of zoned strategic land reserves.
According to Savills, most of the lands which are located between the viallge and the N11, are within the boundary of the Ashford Town Plan 2016 to 2022.
A feasibility study indicates that subject to planning permission, the site could accommodate a development of 343 houses.