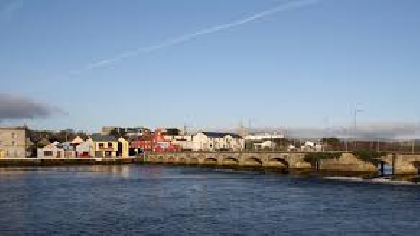 Failte Ireland has awarded Arklow Municipal District €81,000 to enhance the town's outdoor dining experience.  
Abbey Lane was identified as an area of opportunity to become a much-needed outdoor community space within the town centre.
It's hoped the funding under a local government enhancement scheme will transform the under-utilised space into an all-day family friendly hub with lighting and heating, murals, and some sit and chat areas.
A small decking area will also be introduced for buskers, street performers and poetry recitals with space for heritage and cultural talks.