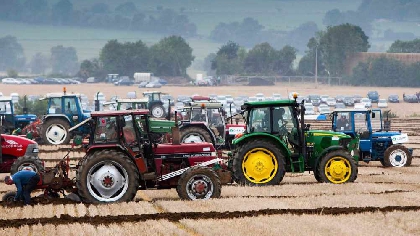 The National Ploughing Championships have been cancelled.
The event was due to take place in Co. Carlow from September 15th to 17th but it's been called off due to Covid 19.
297,000 thousand people and up to 1,700 exhibitors attended last year and organisers said that there are too many concerns about implementing social distancing.

The loss to the economy will be around 45 million euro.

The last time the Ploughing was cancelled was during the Foot and Mouth outbreak in 2001.

Organisers say that there is still hope that there will be an opportunity to run this year's ploughing competitions behind closed gates.

The NPA says next year will mark the event's 90th year and Ireland will be hosting the World Ploughing Contest in tandem with the National on 15th-16th-17th -18th September 2021.