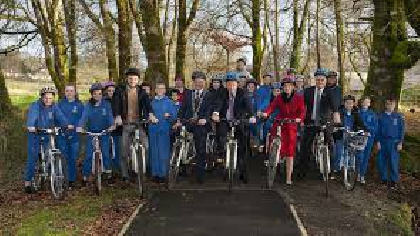 Almost €500,000 government funding has been secured for Outdoor Recreation Projects in County Wicklow.
The funding, provided under Measure 2 of the 2018 Outdoor Recreation Infrastructure Scheme, is part of the Government's Action Plan for Rural Development and provides funding for the expansion of new outdoor recreational projects.
The Vartry Reservoir Walk, which was opened by the Taoiseach last summer will receive €157,705 for an extension of facilities and car park.
€160,000 is being allocated for the upgrade of the St Kevin's Way from Hollywood to Glendalough.
In Wicklow National Park, €149, 600 will be allocated for rerouting and repair works at The Spinc.