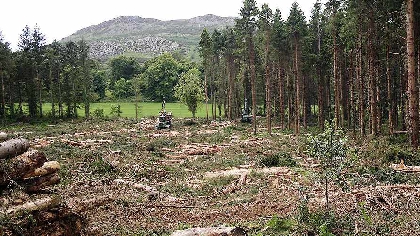 Minister of State at the Department of Agriculture, Wicklow T.D. Andrew Doyle, T.D., has announced the start of the 2019 Forestry Premium payments.
The funding of €26.1 million will be allocated to almost 5,000 forest owners who have applied online for the annual premium payment.
An average payment of €5,200 is provided to each farmer and landowner, which Minister Doyle says is a significant cash-flow boost at this time of year.