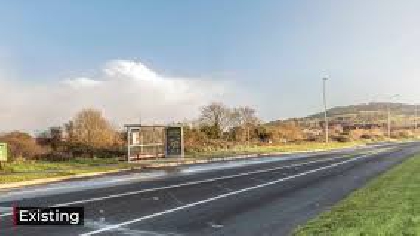 Local residents are being advised that works will begin today on the construction of a new roundabout on the Bray Southern Cross Road opposite the existing entrance to Bray Business Park.
The roundabout will facilitate access to a new retail development on the Southern Cross Road, currently under construction. Works are expected to continue until mid August. Wicklow County Council says traffic management will be place for the duration of the works.
Traffic disruption can be expected as a result.