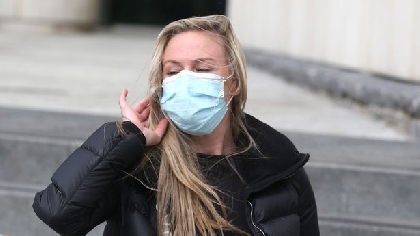 Gemma Greene appeared before Dublin District Court today, which tightened her bail conditions.
24 year old Gemma Greene from Bunratty Road in Coolock has been charged with two counts of dangerous driving on the M50 following a pursuit by up to 20 garda cars and a helicopter on the night of March 1 to Bray South on the N11.

Footage of the woman live streamed online, singing to music, went viral.

After the car was stopped in Ballymun the accused was arrested and charged and ordered to returned to court last Thursday.

Ms Greene was then ordered to go home and return today as she had recently been on a holiday to Spain and hadn't finished her quarantine.

Today her bail conditions were changed, she has to stay out of Ballymun, remain sober, surrender her passport, reside at her current address and obey a curfew.

She is due back in court again in 4 weeks time.