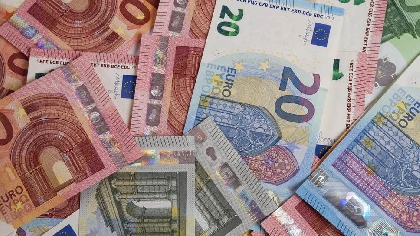 Wicklow Minister Simon Harris has urged Wicklow's businesses to apply for the Temporary Business Energy Support Scheme (TBESS).
Minister Harris spoke about the importance of the scheme and the opportunity it provides to small businesses across the County.
Minister Harris said, "Today, I want to encourage all eligible businesses in County Wicklow to apply for the Temporary Business Energy Support Scheme. In a recent report published by the Revenue Commission, businesses in Wicklow make up only 2.7% of those who registered for the scheme.
Many businesses have experienced increased energy costs due to the Cost-of-Living crisis. However, I and my colleagues in government are committed to working to support local businesses. Having met with many business owners across the county, I know that this scheme can go a long way towards mitigating these increased costs.
I hope to see Wicklow represent a larger proportion of registrations in future reports and recommend as many businesses as possible apply for the scheme before its closing dates." Minister Harris concluded.
The scheme will operate in respect of electricity and natural gas costs relating to the period 1 September 2022 to 28 February 2023.
Claims may be made in respect of each calendar month (referred to as a 'claim period') within this period.
The first claim period for which a claim can be made is September 2022 and businesses can make claims through the Revenue Online Service (ROS) from 5 December 2022.