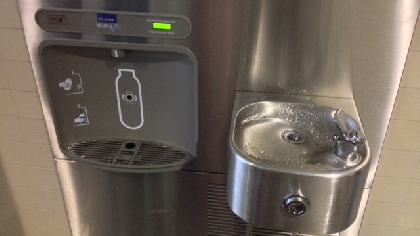 The stations introduced in three secondary schools in the county last November, aimed at replacing single use plastics.
Colaiste Chraobh Abhann in Kilcoole had the highest use with bottles being refilled from the mains-fed fountain almost 50,000 times in the first six months.
The school is now considering installing a second machine.
Colaiste Bhride in Carnew and St Mary's College in Arklow, which is considering banning single use plastic bottles from its campus, have also reported high usage at their water refilling stations.