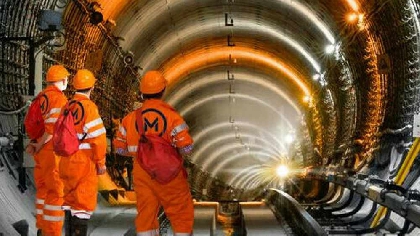 Planning permission for the long anticipated rail line between Swords and the city, linking Dublin Airport, is due to be lodged in September.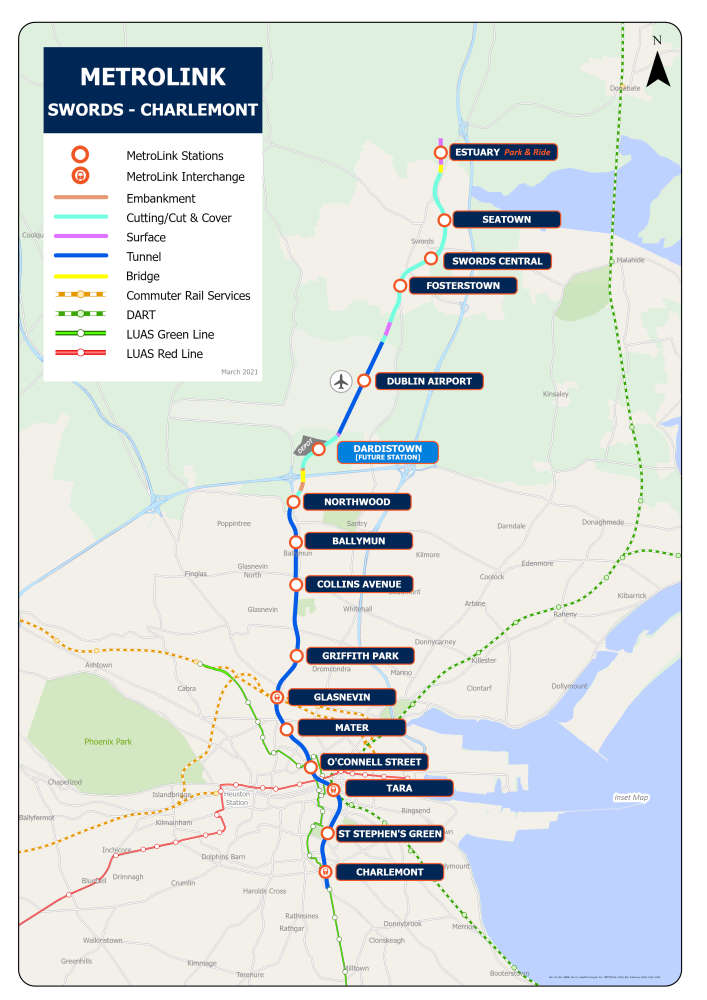 On the cards for more than 20 years, MetroLink looks set to finally go ahead with the government giving the preliminary business case the go ahead.
It's estimated to cost €9.5 billion but that could rise to over €12 billion.

The fully automated line have 16 stations with trains running every 3 minutes at peak times.

Construction is expected to begin in 2025, with the metro completed by 2034.
MetroLink will👇

🚈Provide end-to-end journey time of only 25 minutes
🚈See trains every 3 mins
🚈Link to major employment, education, transport hubs
🚈Connect to Irish Rail, DART, Luas, bus services & Dublin airport
🚈Widen bus & rail connectivity for over 1million people pic.twitter.com/LTR3cWIHOh

— Department of Transport (@Dept_Transport) July 5, 2022
MetroLink Route
MetroLink is a mostly underground 19.4km rail route, with 16 stations on opening, between the Swords area and Charlemont in the south Dublin City Centre. Please see the map of the route linked here.
MetroLink will serve a growing population of circa 175,000 people living within easy walking distance of the route, including in Swords, Ballymun and Glasnevin, with Fingal having one of the fastest growing populations in the country. It provides access to employment (with around 250,000 jobs within easy walking distance of the route), education, leisure and healthcare facilities. This includes Dublin Airport, the Rotunda Hospital, the Mater Hospital, Dublin City University, Trinity College Dublin, and many other locations in Dublin City Centre.
MetroLink provides for an integrated public transport system. It significantly improves wider connections across Dublin and beyond. The stations on its route will connect to Irish Rail, DART and DART+ services (at Tara Street and Glasnevin train stations), Luas services (at the Charlemont stop), bus and BusConnects services, as well as to Dublin Airport. MetroLink is therefore a transformative railway project, widening bus and rail connectivity for over a million people in the Dublin area as well as an even greater number across Ireland.
New MetroLink visuals have been published! The latest official timeline is "construction of MetroLink is earmarked to commence in 2025 with a view to operation in the early 2030s". pic.twitter.com/0HF8w5mOz9

— Dublin Commuter Coalition (@DublinCommuters) July 5, 2022