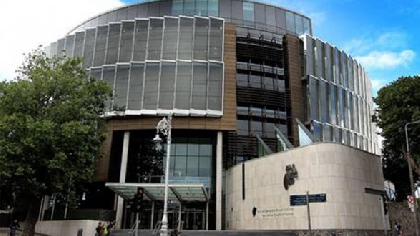 A fourth man who stood trial before the Special Criminal Court; 68-year-old Luke O'Reilly, with an address at Mullahoran Lower, Kilcogy, County Cavan, was acquitted.
It took Mr Justice Tony Hunt over five hours to sum up the relevant evidence heard during the 40-day trial and to outline the reasoning behind the court's verdicts.

In the end, three of the accused were found guilty for their roles in what happened to Kevin Lunney after he returned home from work on Sept 17th 2019.

Early in the trial, Mr Lunney described how he was bundled into the boot of a car and taken to a horse trailer where he was tortured and repeatedly told to resign.

A man, who can't be named by court order, was found to have inflicted most of the injuries.

Two others, Alan O'Brien (40) and Darren Redmond (27), both from East Wall in Dublin, were also convicted for their roles.

A fourth man was acquitted.

In a statement, Mr Lunney thanked everyone who worked on the case and also expressed his "sincere gratitude" to the wider community for their assistance.

A sentence hearing for the three convicted today will take place later this month.