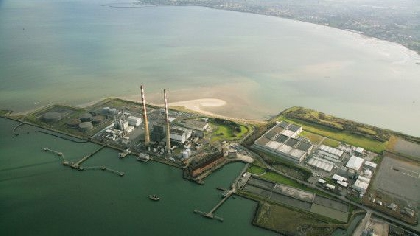 It's after recent images showed the water at the discharge point of the plant in Ringsend being discoloured.
The plant which treats around 40 percent of Ireland's sewage is operating above capacity with problems arising during periods of heavy rain.

Last week, a number of beaches in Dublin Bay had swimming bans in place following a leak from the plant.
The results of tests on brown coloured water being pumped into Dublin Bay won't be available until next week.

A permanent swimming ban is in place at Sandymount and Merrion strands because of ongoing cleanliness concerns.

The Environmental Protection Agency has warned the Ringsend treatment plant is under constant strain, and will continue to leak until upgrade works and an extension are complete.