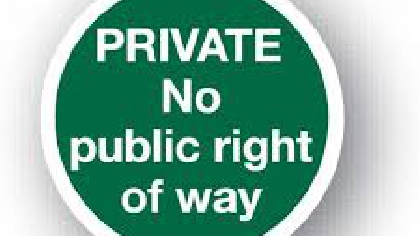 The Supreme Court refused yesterday to hear a further appeal in a dispute running since about 2002 over a claimed public right of way and whether it exists over 500 metres of lands in the Glencree valley in County Wicklow.
Last year the Court of Appeal ruled that two hillwalkers, Niall Leonach and Noel Barry of the Enniskerry Walkers Association, had failed to prove, under the law, a public right of way existed over the land owned by Mister Joseph Walker.
However according to the Irish Times, the Supreme Court modified the High Court declaration that Mr Walker's lands, are not subject to any public rights of way, to the effect that the defendants are not entitled to enter upon Mr Walker's lands for the purpose of pretending to exercise a public right of way.
The three judge Supreme Court said there was nothing to suggest the Court of Appeal dealt improperly with the case, and refused to hear another appeal.