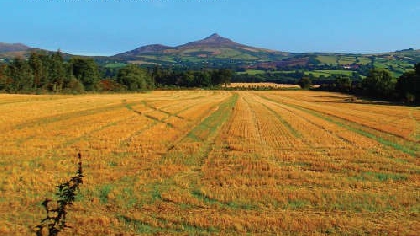 To celebrate National Biodiversity Week, community environmental group ReWild Wicklow have released the full report from their 'Snapshot Europe 2022' camera trap project.
This initiative was the largest of its kind ever conducted in Ireland and involved 37 sites across central county Wicklow being monitored by camera traps for the entire months of September and October.
The results show the distribution and frequency of mammals in the project area and will be an important source of information for conservation management in Wicklow.
This final report is the largest camera trap survey ever published in Ireland.
It reveals the most common mammals in the woodlands of central Wicklow are in order: Sika deer, red fox, red squirrel, pine marten, badger and mountain hare.
Sika deer accounted for 82% of all wild mammal sightings and this will be no surprise to those who live and walk in the Wicklow Mountains. The sheer abundance of this species, which was introduced to Ireland, further supports the need for an effective county-wide deer management plan as soon as possible.
Plans for Snapshot Europe 2023 are already under way and ReWild Wicklow hope to expand the project area again this year south and east into the Vale of Clara and Devil's Glen woodlands. They are seeking donations to sponsor additional cameras, which cost €218 each, with more details on their website. The full report, along with hundreds more photos of the wildlife they captured, can be found on their website at: rewildwicklow.ie