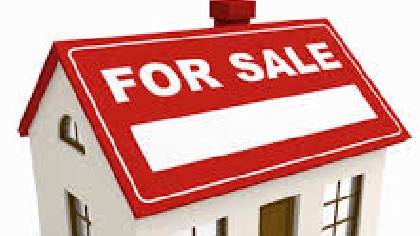 Residential property prices have increased by 14 percent in the past year.
CSO data shows prices outside Dublin increased by 5% more compared to the capital.

Latest figures from the CSO show residential property prices increased by 14.2% nationally in the year to April.

This compares to a 4.5% increase in the same period the previous year.

Outside Dublin, house prices were up by 16.4% while apartment prices rose by 16.3%.

The Border region was the location outside Dublin that saw the highest rise in house prices at 22.1%.

In Dublin, house prices rose by 11.3% and while apartment prices were up by 12.8%.

The mid point of a home bought in the year to April this year was €286,000 - this compares to €265,000 at the same time the year before.