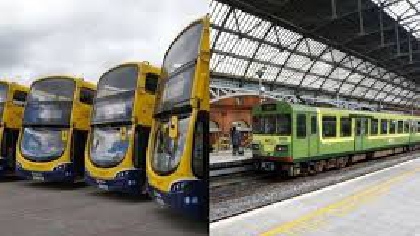 The number of people using public transport has dropped by 75 per cent during the coronavirus pandemic, according to the National Transport Authority.
Figures from Transport Infrastructure Ireland show there was a drop of a third in the number of people using the M50 in recent weeks.
Similar reductions have been recorded on the Jack Lynch Tunnel in Cork, the Killarney bypass in Kerry, and on the M7 near Ballysimon in Limerick.
Some public transport routes are getting additional services to facilitate social distancing.

Other train and bus services will be scaled back to free up drivers and fleet.